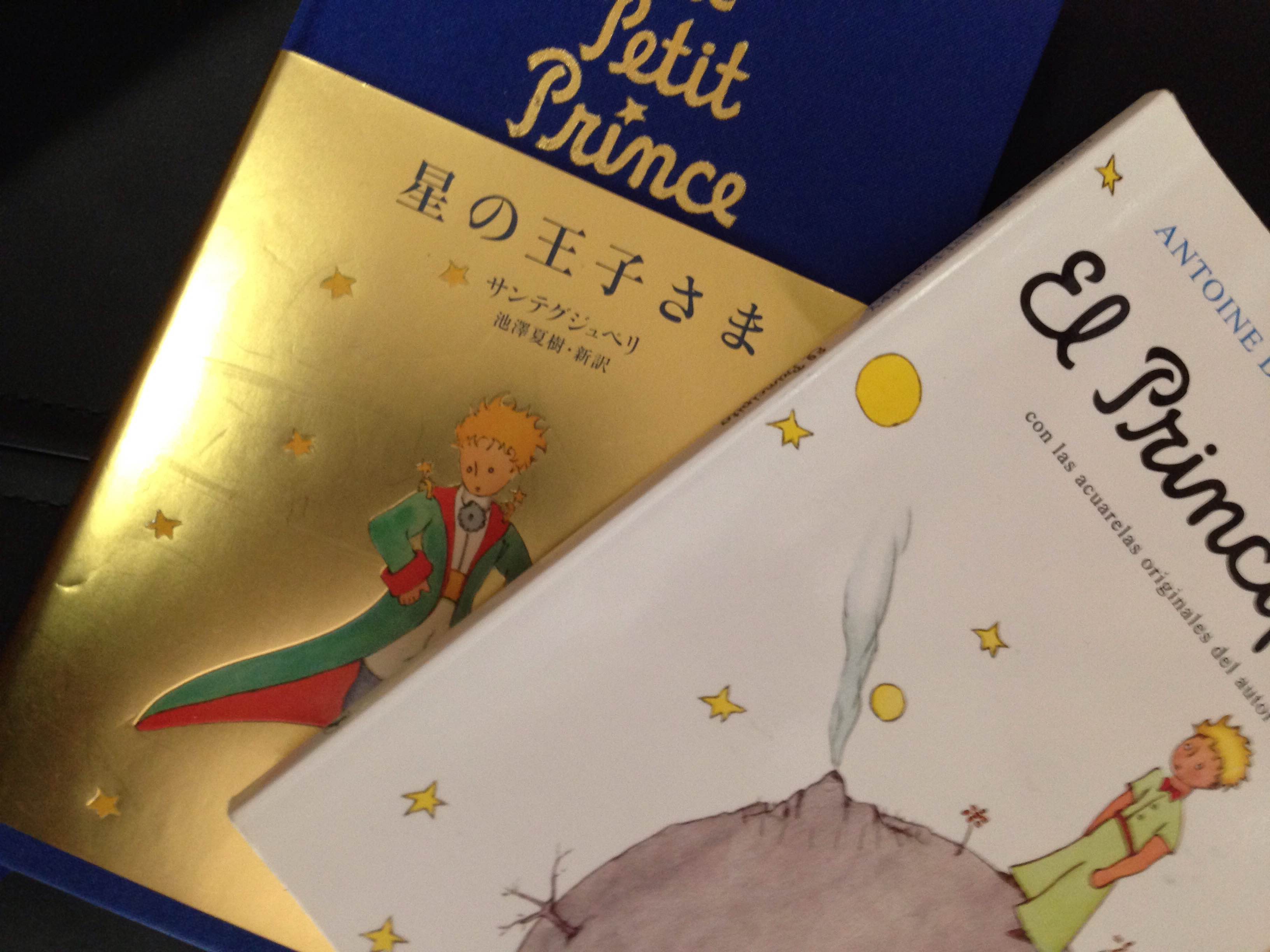 星の王子さ ま~Part 1: 大人になるってどういうこと?/Part 2: オリジナルの絵本をつくろう!~
(The Little Prince ~Part 1: What does it mean to become an adult? / Part 2: Making an Original Picture Book)
2016.5.1 14:00-17:00
「星の王子さま」・・・幼いころに読んだことがある人も多いのではないのでしょうか?
Book Club#2 ではアントワーヌ・ド・サン=テグジュペリ著の「星の王子さま」を読みます。
星の王子さまの中には「毒舌なバラ」、「命令を下さないと気が済まない王様」、「うぬぼれ男」、「酒飲み」、「ビジネスマン」などが登場します。子供の頃に読んだ作品だけれど、大人になって読み返すと違った印象を受けることでしょう。なぜならあなたはもう「大人」で「大人の世界」で生きていかなければならないからです。
「あなたは自分の子供時代に戻ってみたいと思いますか?」
「大人の世界」は居心地がいいですか?それとも悪いですか?
「星の王子さま」を通してほんの少しだけ「子供の世界」をもう一度、覗いてみませんか?
イベントは14時~17時の3時間を予定していますが、途中参加、途中退場でも可能です。3時間を前半と後半で分けて、前半はディスカッション形式で進めます。後半は「自分たちの絵本作り」をします。
絵本用の無地のスケッチブック、色鉛筆やマーカーはこちらで用意します。もしスケッチブックや文房具にこだわりたい方はそれらをお持ちください。
こちらでダウンロードいただけます: http://p.booklog.jp/download/pdf/39671_179933.pdf
Does it ring a bell when you hear "The Little Prince"? – I believe most of you will say "yes!".
In this Second Event of Book Club we are reading the "The Little Prince",written by Antoine de Saint-Exupery.
In the story of "The Little Prince", there is the "Rose", "King", "Vain Man", "Drunkard", and the "Businessman" (and more).
For those of you who have read the story as the child, you will have a different impression as an adult. That's because you have become an "adult" and live in the "world of adults".
"Do you wish to go back to your childhood?"
"Is living in the 'world of adults' comfortable?"
Why don't we have a little peak at the "world of children"?
The event will last 3 hours starting from 2pm and ending at 5pm. You do not have to be for the entire 3 hours. You can come any time, or leave at any time.We will split the three hours into two parts. In the first part, we will have a discussion. In the latter part, we will create our own picture books. We will prepare sketchbooks, color pencils and markers. However, if you want to use you have any preference in the sketchbook or the stationary, please bring them in!
Read the text here: http://www.odaha.com/antoine-de-saint-exupery/maly-princ/the-little-prince