[:ja]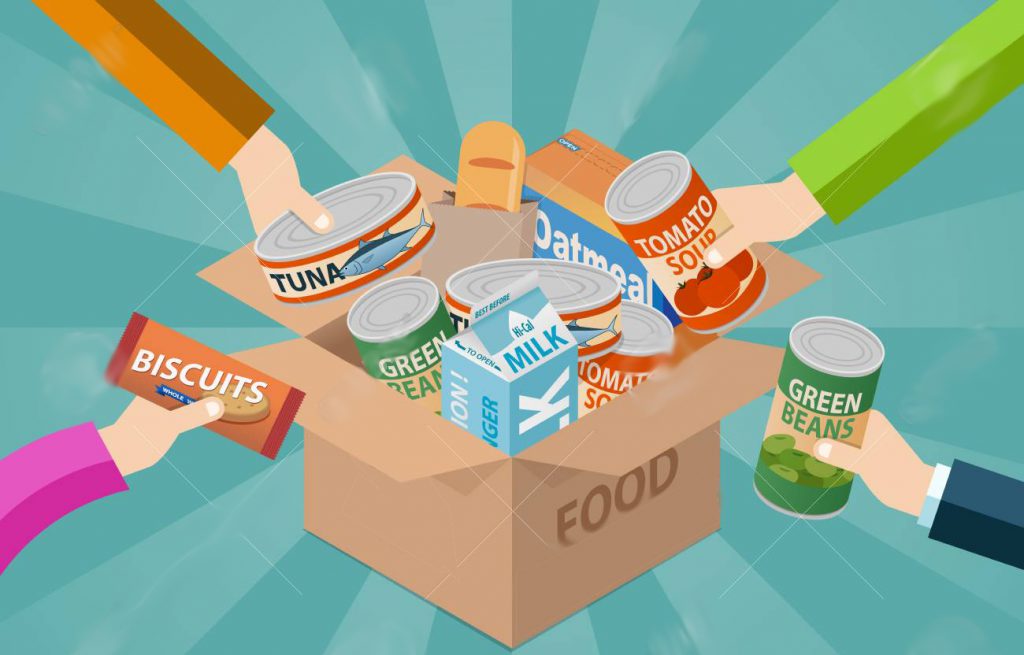 フードパントリー(無料食料配布)Free Food Parcels
For those is need – Every month in Zempukuji + Minami Ogikubo
食料に困っている方であれば誰でも利用できます。食べることは私たちの権利です!
杉並区善福寺と南荻窪の2カ所で毎月無料で食糧を提供しています。
(主にお米、麺類、缶詰、乾燥食品など)ご利用がご希望であればぜひご連絡ください。
ご予約はお電話、メール、ネット上の申し込みフォームでもパントリーの前の水曜日まで受け付けます。
Please reserve by the previous Wednesday Online: https://forms.gle/S53QEvYLZ62DHpi58
Tel:080-7278-7815(水曜日Wed・日曜日Sun)Email: contact@kosaten.org
① ほたるパントリー
毎月第四月曜日 4th Monday13:00-17:00
Care Station Hotaru ケアステーションほたる
167-0052 Tokyo Suginamiku Minami Ogikubo
167-0052 東京都杉並区南荻窪4丁目7番3号
②kosatenパントリー
あなたの公-差-転 Kosaten
毎月第四土曜日4th Saturday
12:00-18:00
167-0041東京都杉並区善福寺3-2-14善福寺ゴールデンハイツ1F Tokyo Suginami-ku Zempukuji 3-2-14 Zempukuji Golden Heights 1F (next to kumon) http://kosaten.org/ja/about/access/
***食料のお持ち帰りのためにマイバッグや小さなスーツケースをお持ちください
*注意:現在は対応できる人数が限られていますので両方のパントリーのご利用を遠慮していただきたいのです。パントリーの一つだけのご利用をお願いいたします。
*杉並子ども食堂ネットワークのメンバー
*セカンドハーベストというフードバンクの契約者
Free Food Parcels
For those is need – Every month in Zempukuji + Minami Ogikubo
We provide food items free to those who are facing food shortages. (Mainly rice, pasta, udon etc, tinned goods and dried foods) If you wish to use this service please make a reservation  and come on the day to pick up the food stuffs from one of the following locations.
① Hotaru Pantry
4th Monday13:00-17:00
Care Station Hotaru
167-0052 Tokyo Suginamiku Minami Ogikubo
167-0052 東京都杉並区南荻窪4丁目7番3号
②kosaten Pantry
あなたの公-差-転 Kosaten
4th Saturday 12:00-18:00
167-0041東京都杉並区善福寺3-2-14善福寺ゴールデンハイツ1F
Tokyo Suginami-ku Zempukuji 3-2-14 Zempukuji Golden Heights 1F (next to kumon)
http://kosaten.org/en/about/access/
Reservations should be made by the previous Wednesday at the latest
Online: https://forms.gle/S53QEvYLZ62DHpi58
email: contact@kosaten.org  phone: 080-7278-7815
**Personal information provided (phone number, email, address etc) will only be used so that kosaten may contact you if any situation occur
***Please bring some sturdy bags or a small suitcase to take the food goods back with you
*****Please note we can not cater to so many people at the moment so we would like you to refrain from using both pantries in the same month. Please choose either kosaten pantry or hotaru pantry.
次回:
Jan 30 @ 12:00 pm – 5:00 pm
12:00 pm
ほたるパントリー 1月30日(月) 12:00-17:00 栄光教会 杉並区南荻窪4-6-11 毎月第四月曜日に南荻窪にあるケアステーションほたるから食料の困りのある方を対象として無料で食料を配ります。(主にお米、麺類、缶詰、乾燥食品など)ご利用がご希望であれば下記のフォームを記入して、当日kosatenまで取りに来てください。 今月1月30日(月)に13:00-17:00まで営業しています。 予約は1月25日まで受け付けます。 予約はこちら: https://forms.gle/QcpVKLEvvTAxrt319 **ご記入いただいた電話番号、メールアドレス、住所などの個人情報は、なにかあった時のためにkosatenから連絡する場合のみに使います ***食料のお持ち帰りのためにマイバッグや小さなスーツケースをお持ちください ★1月28日12:00-18:00 あなたの公-差-転167-0041 東京都杉並区善福寺3-2-14善福寺ゴールデンハイツ1F「kosatenパントリー」も開催しています。どちらのパントリーを利用するかを予約フォームで指定できます。 Hotaru Pantry 30th January(Monday) 13:00-17:00 Eiko Church Suginamiku Minami Ogikubo 4-6-11 Kosaten is joining forces with the food bank Second Harvest to create a satellite food bank at kosaten once a month. We provide food items free to those who are facing food shortages. (Mainly rice, pasta, udon etc, tinned goods and dried foods) If you wish to use this service please make a reservation using this form and come on the day to pick up the food stuffs from pantry venue. This month the food bank will be held on 30th January 12:00-17:00 Please make your reservation by 25th January at the latest. Reservations : https://forms.gle/QcpVKLEvvTAxrt319 **Personal information provided (phone number, email, address etc) will only be used so that kosaten may contact you if any situation occur ***Please bring some sturdy bags or…
[:]