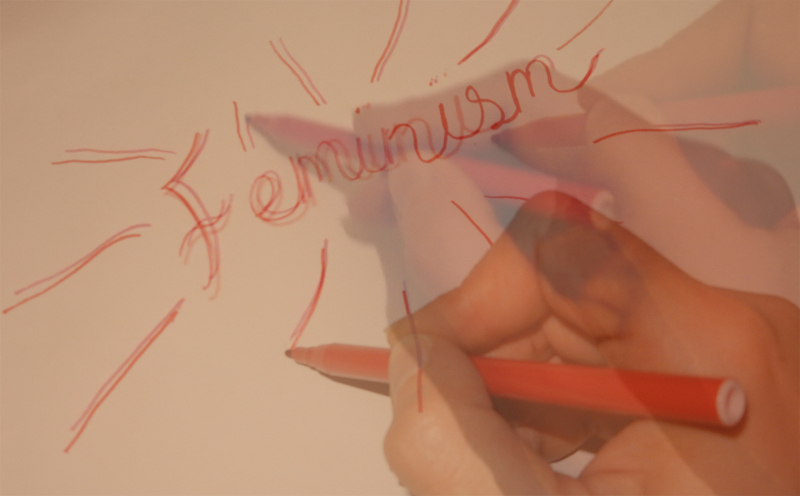 「皆のフェミニズム」 (English below)
・日時:2016年4月24日(日) 14:00~17:00
・場所:あなたの公-差-転/ kosaten(東京都杉並区善福寺4-1-1 和田ビル4F)
http://kosaten.org/about/
「フェミニズム」という言葉は難しい言葉だろう。定義しようとしてもなかなかできないだろう。しかし、意味がいつも変更しているといっても、生活の中で重要な役割を持っている。「皆のフェミニズム」はディスカッション・シリーズを通してフェミニズムとその関連の問題についてさまざまな視点からアプローチしてみる。月一回のペースで日本語と英語、バイリンガルで行う。年齢、性別、セクシュアル・アイデンティティ、職業を問わず、誰でも参加できる、「皆のフェミニズム」。
今月は「あなたにとってフェミニズムとは?」というタイトルでそれぞれの個人の「フェミニズム」の捉え方と共有する。ワークショップとディスカッションを通して自分なりの解釈を探ってみる。フェミニズムを定義するという目的ではなく、様々な疑問を共有しながら、自分自身にとってどのようにフェミニズムを必要としているか考えるきっかけとなる。
この後の予定:
5月29日14:00-17:00、6月26日14:00-17:00
====================
"Feminism for Everyone"
Date: 24th April 2016 14:00-17:00
Venue: Kosaten (Tokyo, Suginami-ku, Zempukuji 4-1-1 Wada Bld. 4F) http://kosaten.org/about/
The word feminism is hard to define. Though the meaning of feminism is mercurial it is an essential part of our lives. As such, we plan to host a series of discussions surrounding the word feminism and specific topics that relate to feminism. The goal is to make feminism accessible and understandable for everyone, no matter what your age, gender, sexuality, occupation or background may happen to be. All our welcome to join us on this journey. This event will take place regularly every month and will be conducted bilingually in English and Japanese.
This month we'll begin with a dialogue upon each individual's interpretation of "feminism". Exploring how feminism can be different things at many different times to different people. Touching on key examples of personal and societal understandings of feminism, through activities and discussion, participants will have the chance to reflect on their own idea of feminism. The goal is not to define feminism, but rather to consider how it is necessitated and played out in the everyday lives of each participant.
Further planned events in this series:
May 29th 14:00-17:00, June 26th 14:00-17:00